This east coast Housewife had to buy her own car and pretend it was a present from her betrothed.
He cheats on her.
Oh, and those diamond studded gifts he was passing out over the holidays, are not real diamonds.
The Housewife won't bail though.
She can never admit to making a mistake.
Porsha Williams
Real Housewives of Atlanta
Simon Guobadia
Porsha Williams' fiancé, Simon Guobadia, is the CEO of SIMCOL Group. He writes on his LinkedIn page that the group covers sectors including "Energy, Logistics, Multimedia and Hospitality". Simon studied accounting at university and has held the position of CEO for 15 years.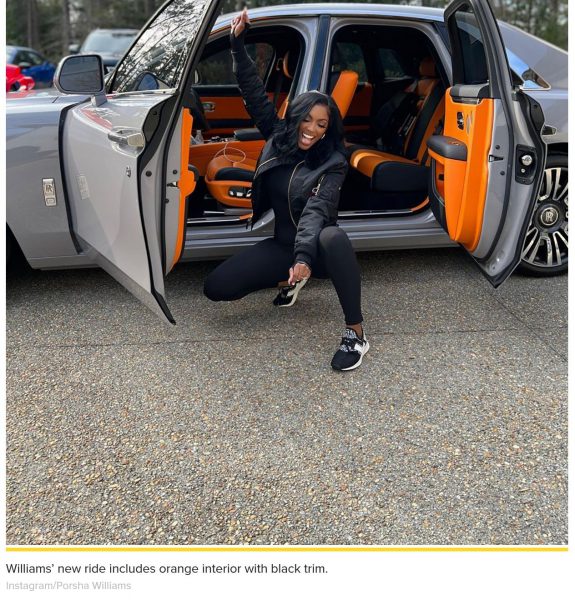 Porsha Williams gifted $300K Rolls-Royce by fiancé Simon Guobadia

"Real Housewives of Atlanta" star Porsha Williams just landed herself a $300,000 Rolls-Royce Ghost, courtesy of fiancé Simon Guobadia.

"The only way you win is if I quit!🔥🤸🏽‍♂️," the reality star, 40, captioned photos of herself fawning over the new platinum ride.

In other photos, Williams embraces her hubby after being gifted the luxury car, topped with a big red bow.

She added "#ThankYouHubby" and made sure to plug her "RHOA" spin-off, "The Pursuit of Porsha." – Source
---
Read more on these Tags: Porsha Williams, Real Housewives of Atlanta, RHOA, Simon Guobadia
---