The new soon to be wife, was indeed on the set of the children's show.
There are apparently pictures of her at a very very young age at a birthday party for this A- list singer/sometime actress and the man she is going to marry is in the pictures too.
Disgusting.
New soon to be wife: Firerose
Show: Hannah Montana
Miley Cyrus
Billy Ray Cyrus
There is a 33 years age difference. She said that they met on the set of Hannah Montana, she was between 11-16.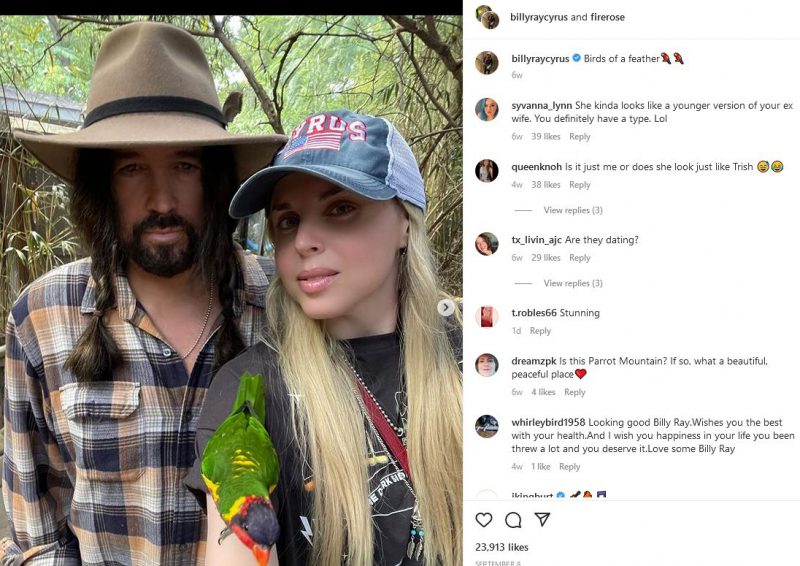 View this post on Instagram
---
Read more on these Tags: Billy Ray Cyrus, Firerose, Miley Cyrus
---