One of the reveals on Black Friday involved this actor who starred on a very popular network show.
While he was on the show, he had a mistress who was calling him out every week for him trying to convince her to abort his baby.
Every single week of her pregnancy she was in the tabloids calling him out.
It was glorious.
Chad Everett
Medical Center
Shelia Scott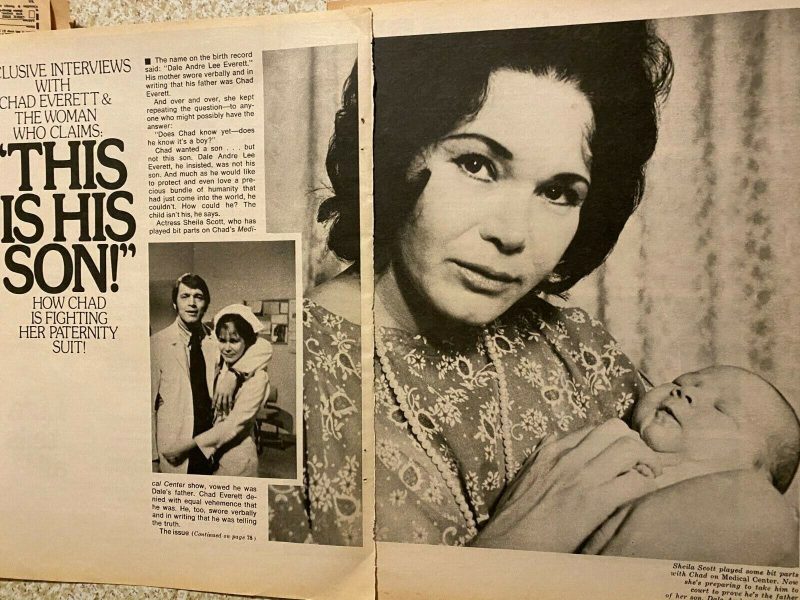 Closing arguments in Everett's paternity suit

LOS ANGELES — In closing arguments in Chad Everett's paternity suit, the attorney for an extra on the 'Medical Center' TV series said the 'proof was in the pudding' that her son had been fathered by the actor.

But Everett's lawyer told the jury, Sheila Scott's story was full of 'improbabilities.'

Miss Scott's attorneys said there was a likeness between the former 'Medical Center' television star and 8-year-old Dale Everett, named after the man his mother says fathered the boy.

'You've got the proof of the pudding,' said attorney Lorraine Gollub, 'You've got the boy, and he looks like him (Everett).'

Earlier in the trial, a blood test expert testified there was a 95 percent probability Everett had fathered the actress' son.

Miss Scott testified she worked as an extra on a 'Medical Center' show in August, 1972, brought Everett home with her, and they were sexually intimate. She said her child Dale was a result of their tryst.

Everett has admitted he took the actress home the day in dispute, and said he spent about 15 minutes inside her apartment looking at paintings.

Everett's lawyers challenged Miss Scott's allegations that 'the whole neighborhood knew Everett was in that apartment' by asking why none of the neighbors had been called to testify of their knowledge.

'This story is so full of contradictions, inconsistencies and improbabilities that it is hard to believe sometimes you are hearing what you're hearing,' attorney Edward Medvene said.

Medvene accused Miss Scott of maliciously persecuting and threatening his client.

He quoted a threat Scott allegedly made to Everett when she told him she was pregnant toward the end of 1972: 'If I don't have a good Christmas, nobody's going to have a good Christmas.'

Miss Scott denied making the threat. – Source
---
Read more on these Tags: Chad Everett, Old Hollywood, Shelia Scott
---