Apparently, this reality star thought her kid would get her more attention than it has and that she could monetize the child more easily.
The thing is, advertisers don't see her as a motherly type and feel like the general public feels the same.
So, now until she can figure out what to do, the baby spends a lot of time at home without her.
Paris Hilton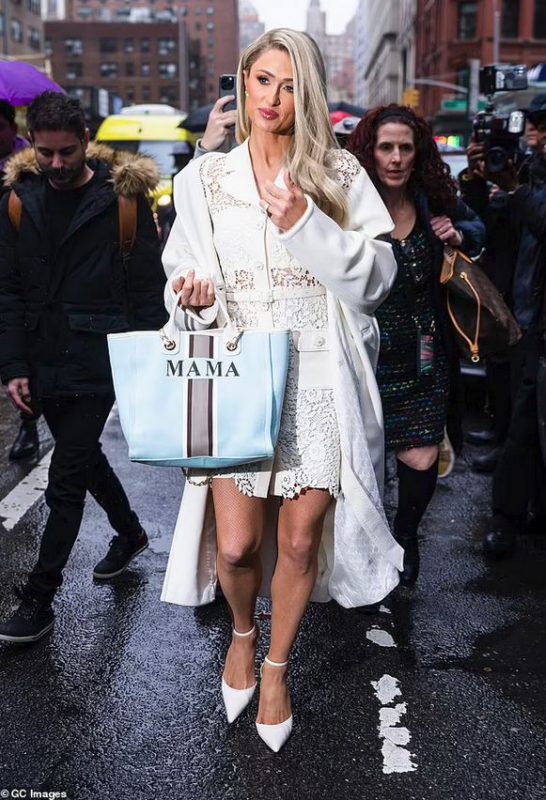 'They stole my childhood': Paris Hilton on teenage trauma, sex tapes and having a baby by surrogate

Today, with her husband, entrepreneur Carter Reum, she has a newborn son, Phoenix. He was carried by a surrogate: Hilton says she couldn't get pregnant due to trauma, the legacy of abuse, which we'll come to. I assume she means tokophobia, a fear of pregnancy and giving birth, but that's not quite it. She would have loved to have been pregnant, was looking forward to "amazing maternity looks, Beyoncé-belly-among-the-roses photo shoot" (this makes me chuckle; only in Hollywood), but after two years of IVF, it didn't happen for her. She concludes in her book that "my mind and body had never fully healed– – and probably never will fully heal– – from the trauma I went through as a teenager".

Phoenix's arrival has made her more understanding of her parents. "Even though he's a baby, I'm already worrying about that one day when he's a teenager and he's gonna sneak out at night. So it definitely makes me understand even more why my parents were so protective and so strict. This is your little baby, you don't want anything to happen to them. So I could understand why my family wanted me to stay home. They were just worried." She has her family carefully planned and ultimately wants two sons and a daughter. She will doubtless achieve this – there's very little left to chance when you have all your eggs in a row – but it strikes me as ineffably sad that her idea of the perfect family is the one she was raised in, without her in it, as it was so often. She says of her plan: "I would love to have a girl next. I wanted her to have a big brother, because I feel like if I'd had a big brother, a lot of the things that happened to me wouldn't have happened, because I would have had someone to protect me from people." It's a naive, almost arrested perspective, that parental care can be outsourced to a sibling if the birth order aligns. – Source
---
Read more on these Tags: Paris Hilton
---