The Disney actress/sometime singer with the horribly abusive boyfriend didn't walk the red carpet last night.
She is pregnant and doesn't want everyone to ask her why she would have a baby with such an awful human being.
Halle Bailey
DDG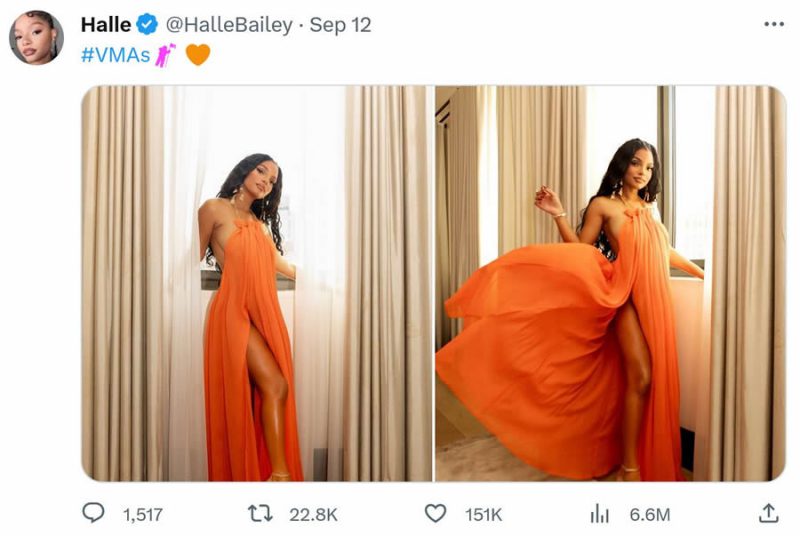 Actress Halle, 23, fueled pregnancy rumors last month related to her boyfriend DDG. She continued to fuel speculation by wearing an orange halter gown at the VMAs, which featured loose pleats concealing her stomach.

During an interview with Cosmopolitan in September 2023, Bailey discussed her relationship with DDG, emphasizing its significant influence on her music. The singer expressed that experiencing love for the first time has been a profound and mind-boggling experience, describing it as her first truly deep and genuine love.
---
Read more on these Tags: DDG, Halle Bailey
---