The wife of the actor/serial r4pist is already back at the home where she lived until the actor was arrested and made her move back in with him.
I'm sure the actor's brother is staying with her for "moral support."
Bijou Phillips
Danny Masterson
Santa Ynez Valley
Brother in law: Jordan Masterson
Bijou Phillips, the wife of Danny Masterson, who was recently sentenced to 30 years to life in prison for rape charges, was spotted in public for the first time since the sentencing. She seems to be seeking support from her husband's family while adapting to her new life at their Santa Ynez Valley property. During this period, she was seen having lunch with her brother-in-law, Jordan Masterson.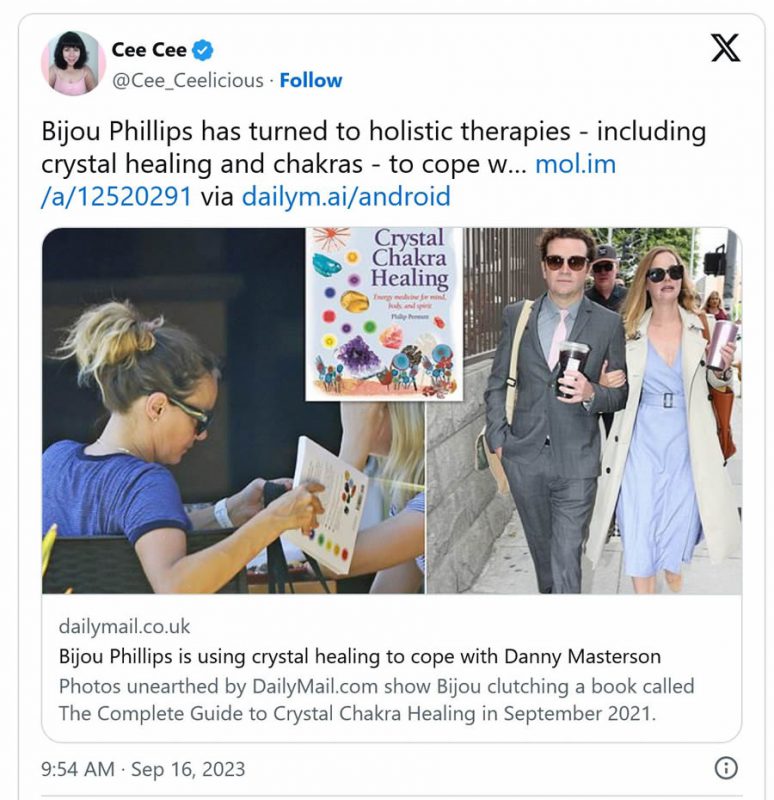 ---
Read more on these Tags: Bijou Phillips, Danny Masterson, Jordan Masterson
---