Before the events of earlier this month, all the claims to the throne by this particular family, could be treated like background noise.
No one was going to do anything as long as the present person was in power.
That all changed with the events of this month. Everyone knows who the real heir is.
Everyone knows there is actual written proof that would have made it physically and biologically impossible for the current line to exist without some behind the scenes manipulation.
Imagine the shakeup and the news if the rightful heir stepped up this month and presented their claim.
The only real proof is a written document that had been stored in one of the more famous churches in the world.
It has resided there for nearly 600 years, until the day BEFORE the public announcement of a death.
When the public announcement of the death was made, there was a plan to release the document to the public to at least throw the succession plan in doubt and to give the world a much better, less costly line of succession.
The document was gone.
Someday, it will probably make its way back into the records, but for now, it is gone.
Apparently the church, and its leaders like things the way they are.
The Royal Family
Queen Elizabeth II
Event: Death of Queen Elizabeth II
Real Heir: Prince Charles / King Charles III
Simon Charles Dorante-Day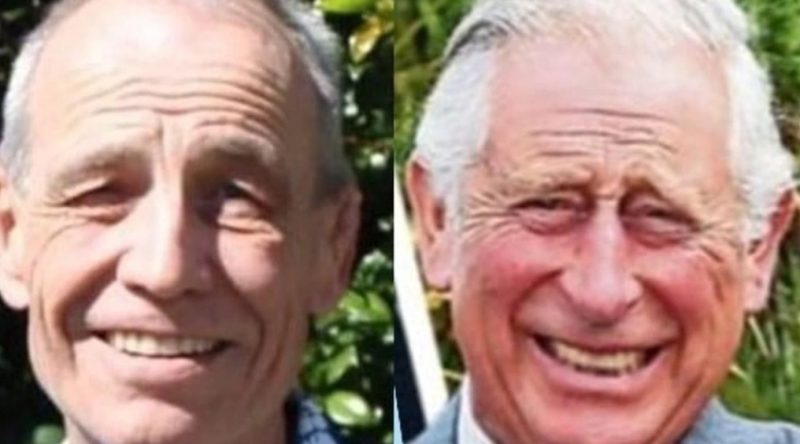 King Charles' alleged Australian love child drops DNA bombshell

Buckingham Palace has seen its fair share of scandals over the years, but in the wake of Her Majesty Queen Elizabeth II's death, a potential hidden love child in the family could be the biggest yet.

Simon Charles Dorante-Day, 56, claims he was conceived in 1965 by a 17-year-old Charles and 18-year-old Camilla, long before they began their affair.

His unlikely claim has never been confirmed, but he's determined to settle the matter once and for all.

Mr Dorante-Day told 7 News he planned to take fresh legal action to force the new King to undergo DNA testing.

Sharing his interview on Facebook, the Queensland man wrote: "Charles got what he wanted: he got the throne, he got his wife, he got it all. Now it's time for me to get my happy ending.

"I had hoped something would happen, and I'm very disappointed that nothing did. Particularly given the effort and level I've gone to."

Mr Dorante-Day believes that the DNA test will prove he is the rightful heir to the throne, as he was born before Prince William.

He said it was a "kick in the face" that William had been named the new Prince of Wales, a title given to male heirs to the throne.

"I don't want to feel that way, but I do. I just think, the least Charles can do is give me an answer – acknowledge me. He gives William a title like that, well where's my answer? Where's my DNA test? If you are not my father, then prove you're not."

Charles is highly unlikely to volunteer to a DNA test and cannot be compelled to take on by a British judge, as he is now essentially above the law as King.

Born in the UK in April 1966, Mr Dorante-Day was adopted in Portsmouth in the UK by a family who had ties to the Queen.

He thinks he was born to Charles and Camilla, who he claims were seeing each other in 1965 after meeting at Winston Churchill's funeral.

Charles and Camilla did not meet until 1970, and their affair is not reported to have started until 1986.

In a 2021 interview with 7 News, Mr Dorante-Day said his grandmother, who worked for the Monarch, had told him he was the son of Charles and Camilla.

He claims they were romantically linked in 1965, but in reality they did not meet until 1970 and their affair is not reported to have begun until 1986.

Charles and Camilla eventually married in 2005, 10 years after her divorce from Andrew Parker Bowles. – Source
---
Read more on these Tags: King Charles III, Prince Charles, Queen Elizabeth II, Simon Charles Dorante-Day
---