This still young actress who recently got engaged, says she still has many days each month where she gets the feeling she is possessed.
This is why parents should think long and hard about letting really young kids star in horror movies.
Joey King
Fiancee: Steven Piet
Movie: The Conjuring

Joey King tells Howard about the mysterious medical condition she experienced while filming "The Conjuring" when she noticed bruises on her body.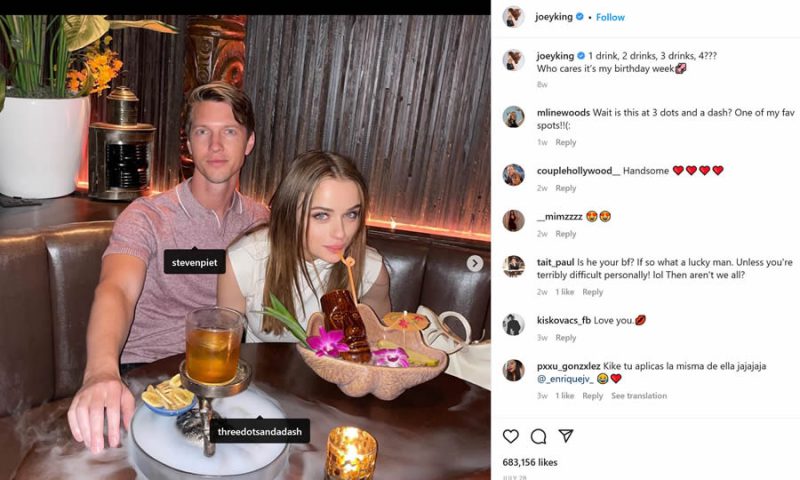 Joey King Reveals She Got Engaged to Boyfriend Steven Piet a Month Ago: 'Let's Do It'
Joey King has been keeping a romantic secret for a month!
The 22-year-old Kissing Booth actress got engaged to boyfriend Steven Piet on Wednesday, Feb. 2, she revealed on Instagram Tuesday, sharing photos from the proposal.
Piet was a producer/director on King's 2019 Hulu limited series The Act, in which she played the real-life Gypsy Rose Blanchard.
"I never knew happiness could be so powerful that it can take the air from your lungs, overwhelming every part of you that you can't help but feel your eyes well from the undeniable joy," King wrote in her caption. "I never knew that a persons presence and heart could feel like a real home. I never knew love could be so unquestionably beautiful. I never knew until you." – Source
View this post on Instagram
View this post on Instagram
View this post on Instagram
---
Read more on these Tags: Joey King, Steven Piet, The Conjuring
---