Much like the death of Kate Spade, this death seems to have been totally glossed over and ignored and the convenient theory accepted as the final word, without even questioning or investigating.
It was the perfect crime because it was so easily believable.
Give an A- list actress an underlying medical condition that is all encompassing and make sure the world is reminded of it.
Make sure every tabloid and article about the actress mentions the underlying condition and the reader is left with an oh those things happen mentality.
This is an actress who very recently was a lead in a nationwide release movie.
A movie a lot of people watched.
Even with that, there was no investigation into her death.
There were no questions asked about how her death came to be.
The people closest to her who should do the digging, they obviously knew the underlying condition and accepted it also without question.
They are the ones who should be asking for answers and how this one particular thing killed her, despite her going through much worse over the past few years.
She pulled through all of those just fine and death wasn't even an issue.
It took something special to be introduced into her body to do what it did.
Charlbi Dean
Movie: Triangle of Sadness
Bacterial sepsis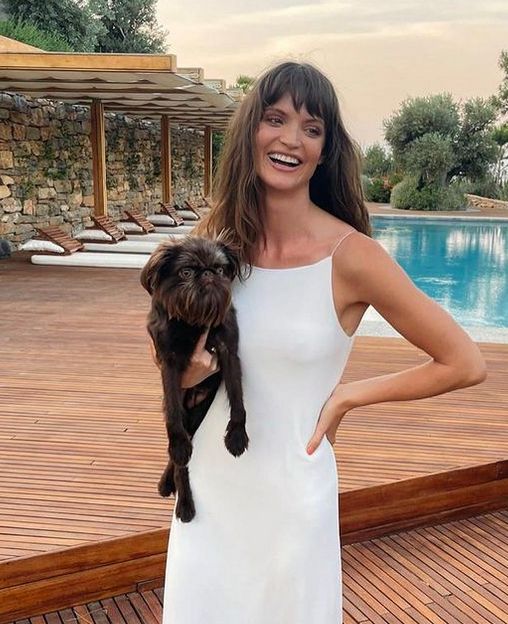 Charlbi Dean's Cause of Death Confirmed by Coroner After Her Sudden Death at 32

Charlbi Dean's cause of death has been determined by a New York City Medical Examiner.

The Triangle of Sadness actress –– whose full name is Charlbi Dean Kriek –– died from an unexpected and sudden illness in August. She was 32.

At the time, the illness was not revealed.

A spokesperson for the New York City Office of Chief Medical Examiner confirmed to PEOPLE on Wednesday that she died of bacterial sepsis.

The sepsis "was a complication from asplenia (the absence of a spleen) due to "remote blunt trauma to her torso," the spokesperson tells PEOPLE.

The South African actress' death was ruled an accident.

Her bacterial sepsis was caused after she was infected with a bacteria known as Capnocytophaga. While the infection is rare, there are different species of Capnocytophaga that develop in the mouths of humans and which are also present in the mouths of dogs and cats, according to the CDC. People with autoimmune issues and without spleens are particularly susceptible.

It is not clear if an animal bite or lick was responsible for the model's infections as the medical examiner has not made her full autopsy public.

Days after she died, Dean's brother Alex Jacobs told Rolling Stone that her sudden death in New York City on Monday happened after she began experiencing "minor" symptoms and soon asked her fiancé, Luke Volker, to take her to an emergency room. She died just hours later. – Source
---
Read more on these Tags: Charlbi Dean
---