The statement from the cable channel is meaningless.
First of all, they didn't stop filming with the fired cast member until AFTER the cast got to confront her.
Second, the vetting is never going to change.
It has always been atrocious which is why they had to shut down a franchise after just a few seasons.
Bravo
Jennie Nguyen
Real Housewives of Salt Lake City
Jennie Nguyen fired from 'RHOSLC' amid backlash from controversial posts

Jennie Nguyen has been fired from "The Real Housewives of Salt Lake City" following backlash from a series of controversial social media posts that recently resurfaced.

"Bravo has ceased filming with Jennie Nguyen and she will no longer be a cast member on 'The Real Housewives of Salt Lake City,'" Bravo said in a statement released on Tuesday.

"We recognize we failed to take appropriate action once her offensive social media posts were brought to our attention. Moving forward, we will work to improve our processes to ensure we make better informed and more thoughtful casting decisions."

Backlash began after fans discovered numerous posts on Nguyen's Facebook page that appeared to mock the Black Lives Matter movement and protests.

Nguyen, 44, posted and reposted memes and photos that included phrases like "BLM Thugs" and "Violent Gangs." – Source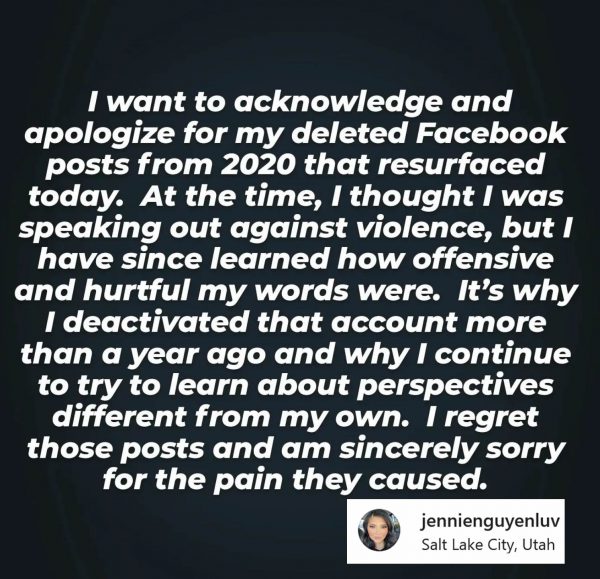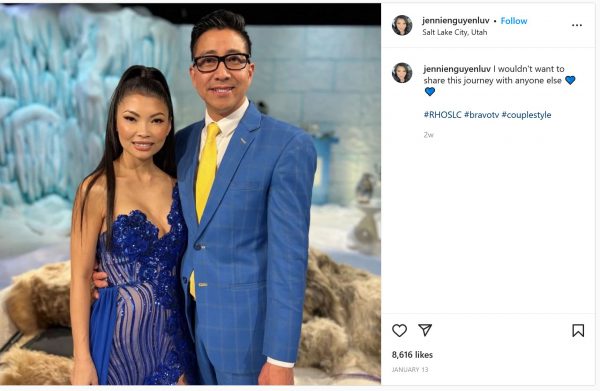 ---
Read more on these Tags: Bravo, Jennie Nguyen, Real Housewives of Salt Lake City, RHOSLC
---