This one year wonder who has also bearded in the past really thought she was going to get proposed to this past week by her NFL boyfriend and even told tabloids in advance to be ready.
It didn't happen though.
Olivia Culpo
Christian McCaffrey
Olivia Culpo Says Boyfriend Christian McCaffrey Restored Her 'Faith in Love' on Their Third Anniversary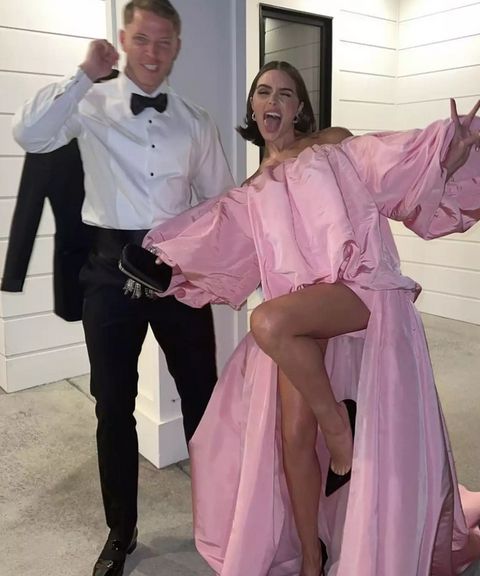 Olivia Culpo and Christian McCaffrey are happily in love!
On Wednesday, the model, 30, celebrated her third anniversary with the Carolina Panthers running back, 26, with a series of sweet throwback photos on Instagram including the couple sharing a kiss and a cute family mirror selfie of the pair with their pup Oliver.
"Three years ago I was not looking for a relationship. When my best friends Kristen & Tyler called me and asked if I would be open to meeting their friend Christian I was apprehensive," she captioned the post.
She continued, "I was worried it would be the same old story all over again and that all guys were the same. While my expectations were low, I knew I couldn't close myself off and make decisions based on fear."
Culpo also shared a snap of the NFL player waiting for her before their first meeting.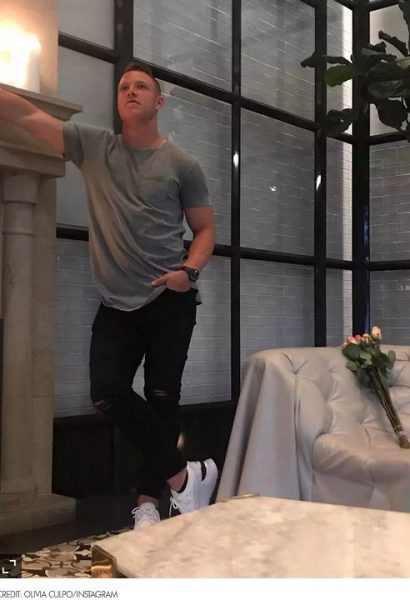 "I love this photo (the 2nd pic) that Kristen snapped when he wasn't looking, waiting to meet me for the first time, so sweet, vulnerable and humble (and with the flowers, I can't )," she wrote.
"I'm so grateful for the voice inside me that told me to give love another chance. The yin to my yang, you are the epitome of strength through humility," she added. "Thank you for being my rock and restoring my faith in love. You are everything I ever dreamed of and more ❤️ ❤️"
– Source
---
Read more on these Tags: Christian McCaffrey, Olivia Culpo
---