This north of the border A list singer doesn't care about the designer and their pedo tendencies, he is happy to wear their products and is campaigning for his wife to be the face of the brand.
Justin Bieber
Hailey Baldwin
Balenciaga
Justin Bieber wears designer hoodie and sports his go-to star-shaped acne patches as he steps out in rainy LA – 4 January 2023
Justin Bieber donned a sporty look, rocking a Balenciaga sweatshirt as he stepped out in Los Angeles on Wednesday.
The 28-year-old pop star kept warm with a heather gray ribbed beanie and wore black star-shaped acne patches on his face.
The Canadian-born vocalist added a pair of blue athletic shorts with a white flame-like pattern throughout.
Bieber's light brown hair poked out from underneath his hat, which matched the scrunched socks he was wearing. – Source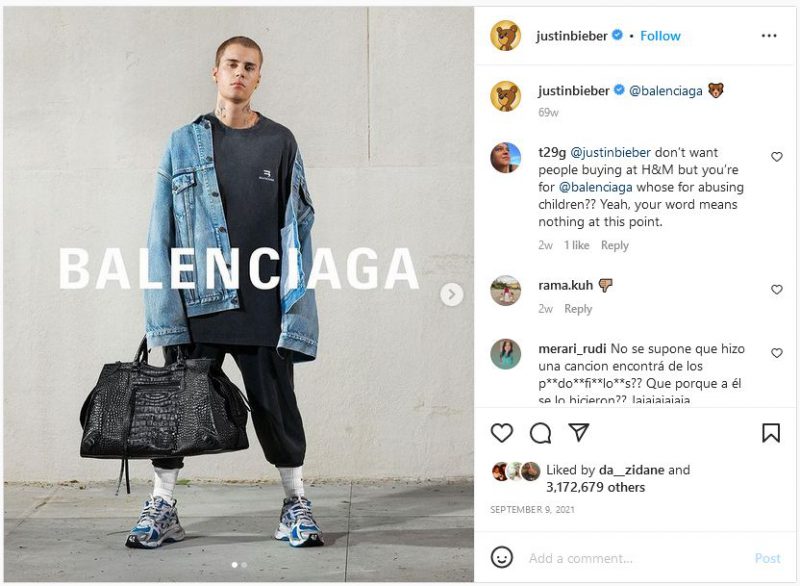 ---
Read more on these Tags: Balenciaga, Hailey Baldwin, Justin Bieber
---