This CEO is someone most people know.
He tries to make sure he is always in the news.
He has people who make sure his company is fully staffed with low level employees that are primarily undocumented.
He loves when they are undocumented.
He pays them less, they try harder and he fires them if they cause him trouble and they have no recourse.
Some parts of his company need skilled workers.
Very skilled workers.
The problem he has is that he needs them to be in the US.
He also doesn't want to have to deal with the lottery of skilled workers. He just wants them for himself when he wants them and however many he needs.
He found a way to do this by having people going to conferences in the US with high skilled workers and breaking into hotel rooms of attendees and stealing passports with visas in them.
Oh sure, the pictures don't match the people he brings in, but if he is raided, he can at least offer up the passport and visa and feign due diligence.
Apparently stealing one or two at a time though was not enough.
He somehow latched on to the idea that he could have a bunch of skilled workers come in as students.
How to get his hands on passports though?
How about a massive bribe to a service employee who managed to grab 50 at once for the CEO.
The service employee is already in hiding out of the country on vacation for the next few months.
Mike Lindell
My Pillow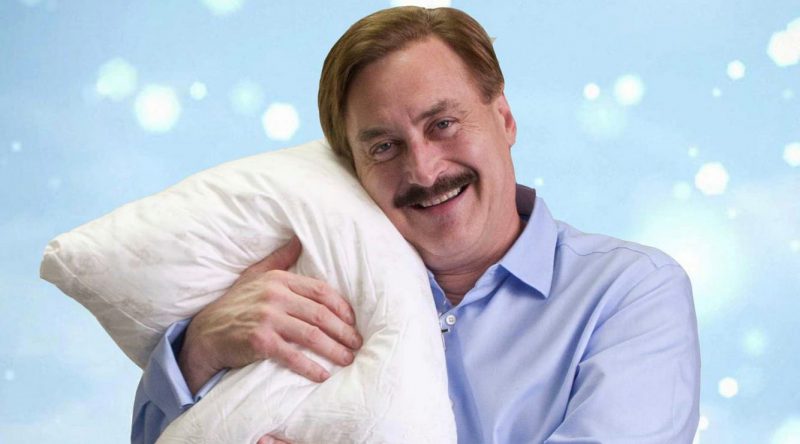 Donald Trump's companies have sought visas to import at least 1,100 workers

Donald Trump is staking his run for U.S. president in part on a vow to protect American jobs. But this month, one of his companies, the elite Mar-a-Lago Club resort in Florida, applied to import 70 foreign workers to serve as cooks, wait staff and cleaners.

A Reuters analysis of U.S. government data reveals that this is business as usual in the New York property magnate's empire.

Trump owns companies that have sought to import at least 1,100 foreign workers on temporary visas since 2000, according to U.S. Department of Labor data reviewed by Reuters. Most of the applications were approved, the data show.

Nine companies majority-owned by Trump have sought to bring in foreign waitresses, cooks, vineyard workers and other laborers on temporary work-visa programs administered by the Labor Department.

The candidate's foreign talent hunt included applications for an assistant golf-course superintendent, an assistant hotel manager and a banquet manager.

Two of his companies, Trump Model Management and Trump Management Group LLC, have sought visas for nearly 250 foreign fashion models, the records show.

Trump's presidential campaign and a lawyer for the businessman declined to comment. The Mar-a-Lago Club could not be reached for comment. – Source

Supreme Court turns back effort by MyPillow CEO Lindell to toss $1.3 billion defamation suit

WASHINGTON – The Supreme Court on Monday declined to hear an appeal from a prominent supporter of former President Donald Trump who is trying to fend off a defamation suit from a voting company he falsely accused of rigging the 2020 election.

Michael Lindell, the founder of MyPillow and a regular presence at Trump's rallies, is fighting a $1.3 billion defamation suit filed in federal court by US Dominion, the company that manufacturers voting machines used in several battleground states.

Lindell's effort was denied by a Trump-appointed U.S. District judge last year. When Lindell appealed, the U.S. Court of Appeals for the District of Columbia Circuit said the case was not ready for review. Lindell asked the Supreme Court to rule that he could immediately appeal in order to avoid "long and expensive" court proceedings. – Source
---
Read more on these Tags: Mike Lindell
---