Reader Blind
A decade ago this former A+ list comic movie actor was dating a European model.
He was back in Canada (without her) and hanging out with his good friend the late A- list stand up comic.
The now deceased comic was loved by all the Yuk Yuks staff and was headlining a series of shows while our actor was in town.
There was a beautiful waitress in one of the clubs that the comic knew for years; one evening as he was waiting to go on stage he asked her if she'd like to meet our actor. She said yes, of course!
A little later a limo pulled up outside the club, the rear window went down and there was our actor.
He must have liked what he saw because later the comic invited the waitress to 'hang out' after the show and she was allowed to bring a friend.
Well, she and the friend ended up spending the night in the actor's hotel room.
I don't know whether there was a threesome with the waitress and her friend or if he was just with the waitress but I know for sure this happened because the waitress called me the next morning while they were eating breakfast and I could clearly hear the actor's voice, sitting right beside her and she put him on the phone to say hi to me!
She said he was a total sweetheart but admitted he couldn't see her again because he had a girlfriend.
Jim Carrey
Anchal Joseph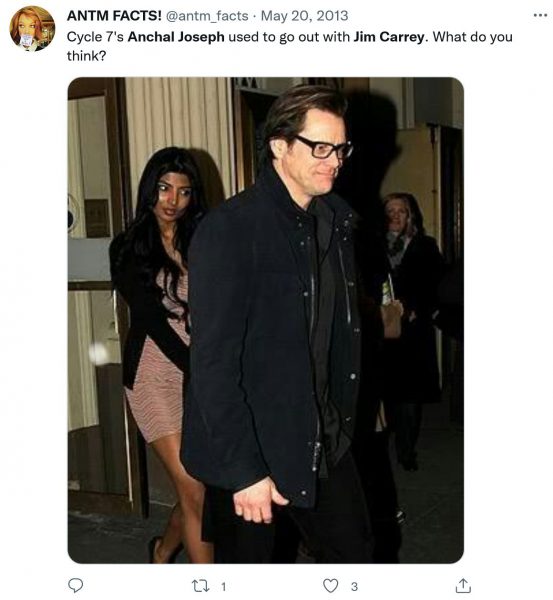 ---
Read more on these Tags: Anchal Joseph, Jim Carrey
---